When the client's challenge is to create a writing project that's not easily defined, but that has clearly defined goals, I deliver. As a veteran copywriter, I draw upon my nearly three decades of experience to help clients determine what they need, and create the most effective copy for it. From packaging, to signage, to POP displays, no two needs are exactly alike, and neither are the approaches I take to respond to them. Does your organization have a unique or unusual need? Contact me, and I'll see what I can do to help.

Related Articles & Blog Posts
Brightpoint, Plainfield, Ind.
(With Kathy Tully, Design and Levi Bethune, Animator)

Objective: Provide a quick introduction to the company's integrated capabilities.
Description: Flash animation (click to play).
Shapiro's Delicatessen, Indianapolis
(With Scofield Design+Communications)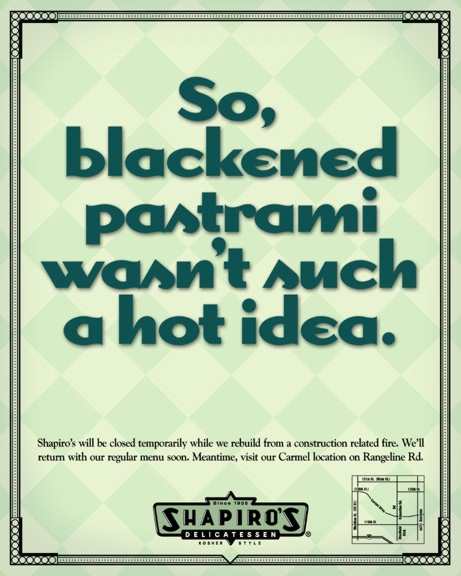 Objective: Assure customers that a fire-related closing was temporary.
Description: Window poster
General American, St. Louis
(With Bockelman/Holden Group)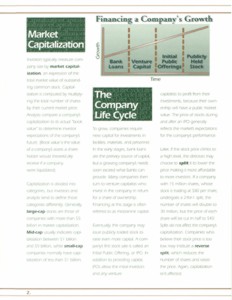 Objective: Increase participant investment by enhancing knowledge.
Description: 401(k) educational literature.
Excerpt: Investors typically measure company size by market capitalization, an expression of the total market value of outstanding common stock. Capitalization is computed by multiplying the total number of shares by their current market price. Analysts compare a company's capitalization to its actual "book value" to determine investor expectations of the company's future. (Book value is the value of a company's assets a shareholder would theoretically receive if a company were liquidated.)