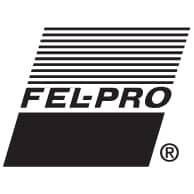 For many years (before it was swallowed up by a larger company), Fel-Pro was widely regarded as an innovative designer and manufacturer of automotive engine gaskets and seals. The company sold superior products that unfortunately carried a premium price.  It developed a reputation for finding solutions to sealing problems that vexed mechanics and automakers alike.
In an effort to improve its visibility and get the greatest value for its investment in PR, the company asked automotive magazine editors what type of information they needed most and just weren't getting. Time and again, the editors asked for technical information they could pass along to their readers.
Fel-Pro's answer was "Tech Notes," a series of news releases detailing solutions for specific sealing problems (for example, what mechanics could do to compensate for a problem involving head warpage on Ford 1.9 liter engines). Scott Flood would regularly sit down with the company's product engineers, who would describe the problems they were hearing from the field and spell out the solutions they had developed. Then Scott would develop a Tech Note explaining the problem and solution in language the corner mechanic would understand.
Magazine editors couldn't get enough of the helpful articles, and Scott ensured that there would always be at least a three-month backlog to ensure a steady supply. As a result of the program's success, his employer was given the opportunity to implement Fel-Pro's first-ever comprehensive publicity program.