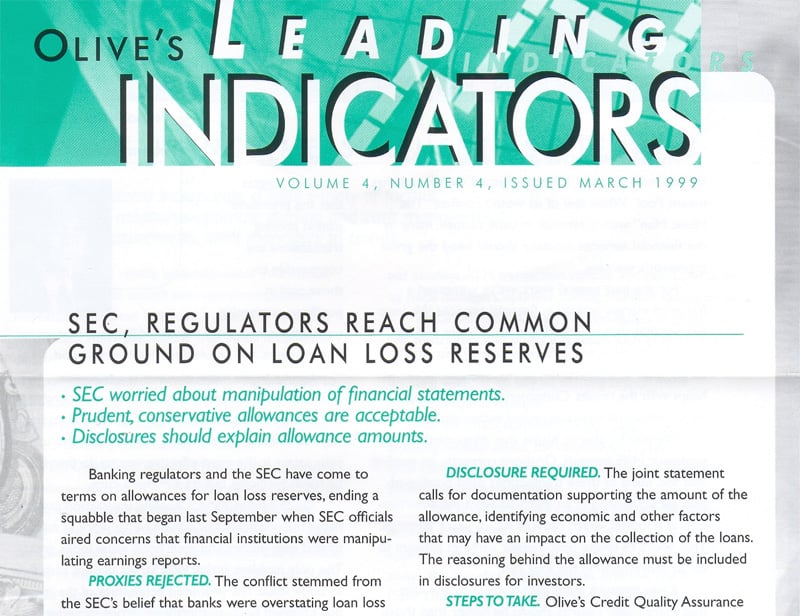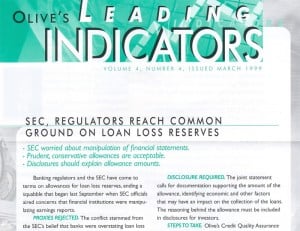 The Olive LLP accounting firm was one of the region's largest, and its financial institution practice was one of its strongest. But there's always room to grow, and the practice leaders were looking for ways to raise the profile of its professionals.
The practice served banks, thrifts, and credit unions in a four-state area, with different professionals assigned to offices serving each state. The leadership recognized the value of staff-authored articles in industry trade magazines, but didn't have the time to develop articles or the know-how to place them. They looked to Scott Flood Writing to find a way that would provide the highest visibility and recognition for the firm without reducing the staff's ability to rack up billable hours.
Each state had a variety of trade associations for the various sectors (one for banks, one for thrifts, etc.), and each of those associations published journals for their members. The editors of all of the publications shared a need for high-quality, relevant content for the publications. They were dependent upon members for contributions, and the quality of what they received wasn't always what they wanted to publish.
Scott Flood Writing developed relationships with all of the editors and a strong understanding of their specific needs based on upcoming editorial calendars. He then worked with Olive's team to identify authors for articles addressing those needs. In some cases, the authors actually wrote a first draft; in others, they provided a list of bullet points or talked on the phone for a few minutes to create a foundation for what the article should convey. We then developed the final articles, obtained approval from the staff, and worked with the editor to have them published.
Because there was no crossover in the publication's audiences (for example, a member of the Indiana Bankers Association had no reason to belong to the Illinois state group), the same article could be used in another state's journal, with the credit switched to an Olive professional within that state. That way, each article could be published as many as four times, even though the firm paid just once to have it written.
That wasn't the end of the effort. Olive would obtain reprints of the published articles and use them as part of a direct mail effort to reach prospects in each of the four states. A high-quality reprint with a cover note that said "Did you see my article in Illinois Banker?" provided an impressive introduction that led to appointments and engagements. We've since used similar tactics successfully for other firms.